Buena Vista Mega Combo Tour Costa Rica Rincon de la Vieja Volcano
The Buena Vista Mega Combo Tour Costa Rica is a breathtaking destination located in the heart of Rincon de la Vieja Volcano. This enchanting region offers a plethora of thrilling activities and natural wonders to explore. Among the many adventures awaiting you, the Mega Combo Tour stands out as an extraordinary experience that combines adrenaline-pumping activities and immersive encounters with nature. Join us as we delve into the exciting details of the Mega Combo Tour in Buena Vista Rincon de la Vieja.
Comprehensive Video Explanation
What's included in The Mega Combo Tour Costa Rica?
1-Canopy Zip Line Tour
Embark on an exhilarating journey as you soar through the lush treetops on an adrenaline-pumping canopy zip line tour. Brace yourself for a range of thrilling zip lines, including long ones that stretch for over 500 meters, offering an exhilarating rush as you zoom through the jungle canopy. There are also shorter lines that provide a burst of excitement, perfect for quick bursts of adrenaline.
With a total of 7 different lines to conquer, ranging in distance and intensity, each offering amazing views and a rush of adrenaline like you have never felt before, this zip line tour is an absolute must for adventure enthusiasts seeking an unforgettable experience.
2-Jungle Water Slide
To get to the water slide a short 10-minute walk awaits, leading you through a mesmerizing path adorned with vibrant flora and fauna. The water slide is an exciting 400-meter long adventure on The Mega Combo Tour Costa Rica's longest jungle water slide. Experience thrilling twists and turns as you navigate through the lush rainforest, culminating in a refreshing pool at the end. 
3-Horseback Riding
Saddle up and explore the stunning landscapes of Rincon de la Vieja volcano on horseback. There are two options for horse back riding:
The shorter option is a loop through the jungle (20- 30min)
The longer option takes you either to look at a waterfall or to the hot springs (1hr)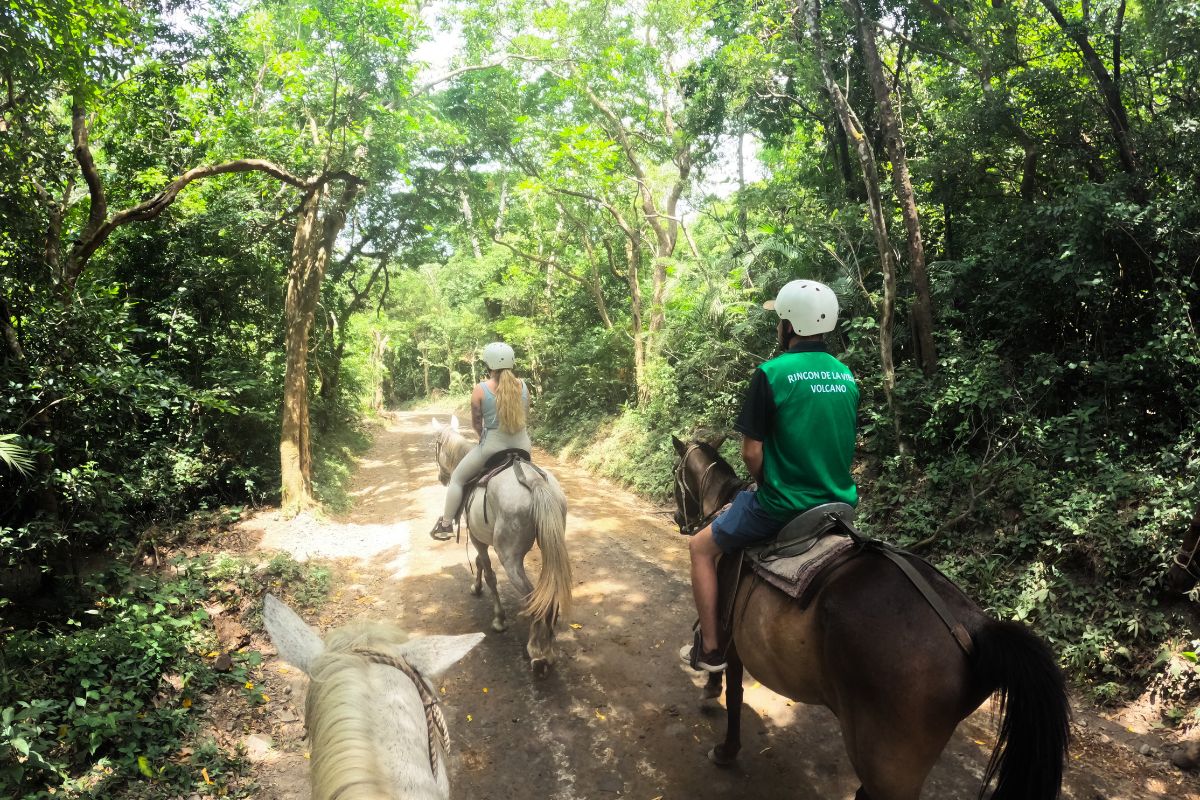 4- Buffet Lunch
A delightful feast with the buffet lunch included in the Mega Combo Tour Costa Rica, Savor a delectable array of mouthwatering options, featuring a variety of local flavors. From fresh tropical fruits and crisp salads to savory grilled specialties and traditional Costa Rican cuisine, there's something to satisfy every palate. Replenish your energy before continuing your exciting adventure-filled day.
Dessert
Salads
Rice and Beans
Dressings
Veggies
Pasta
Fish  and chicken
5- Cultural Tour (Sugar Cane, Pottery and Traditional food)
Step back in time as you explore the fascinating world of traditional practices and crafts.
Sugar Cane: Begin by discovering the art of sugar cane production, witnessing the juice extraction. Gain insight into the rich history and significance of this iconic crop.
Pottery workshop: Next, unleash your creativity during a pottery workshop, where you'll learn the ancient techniques of crafting pottery by hand, guided by skilled local artisans who will share their knowledge and passion.
Traditional Costa Rican dishes: Treat your taste buds to a mouthwatering experience with a traditional Costa Rican food demonstration. These are local dishes made from corn such as "rosquillas and tortilla dulce". Indulge in the flavors of Costa Rica as you sample delicious traditional cuisine, prepared with love and care.
This Cultural Tour offers a captivating blend of history, artistry, and gastronomy, providing a deeper understanding of Costa Rica's heritage. Immerse yourself in the country's traditions and leave with a newfound appreciation for its rich cultural tapestry.
6-Hot Springs, Mud Bath, and Sauna
To get to this area there are two option, you either take the long horse back ride to it or you can also hop on board a thrilling tractor ride that will transport you through the picturesque landscapes to the tranquil oasis of the hot springs.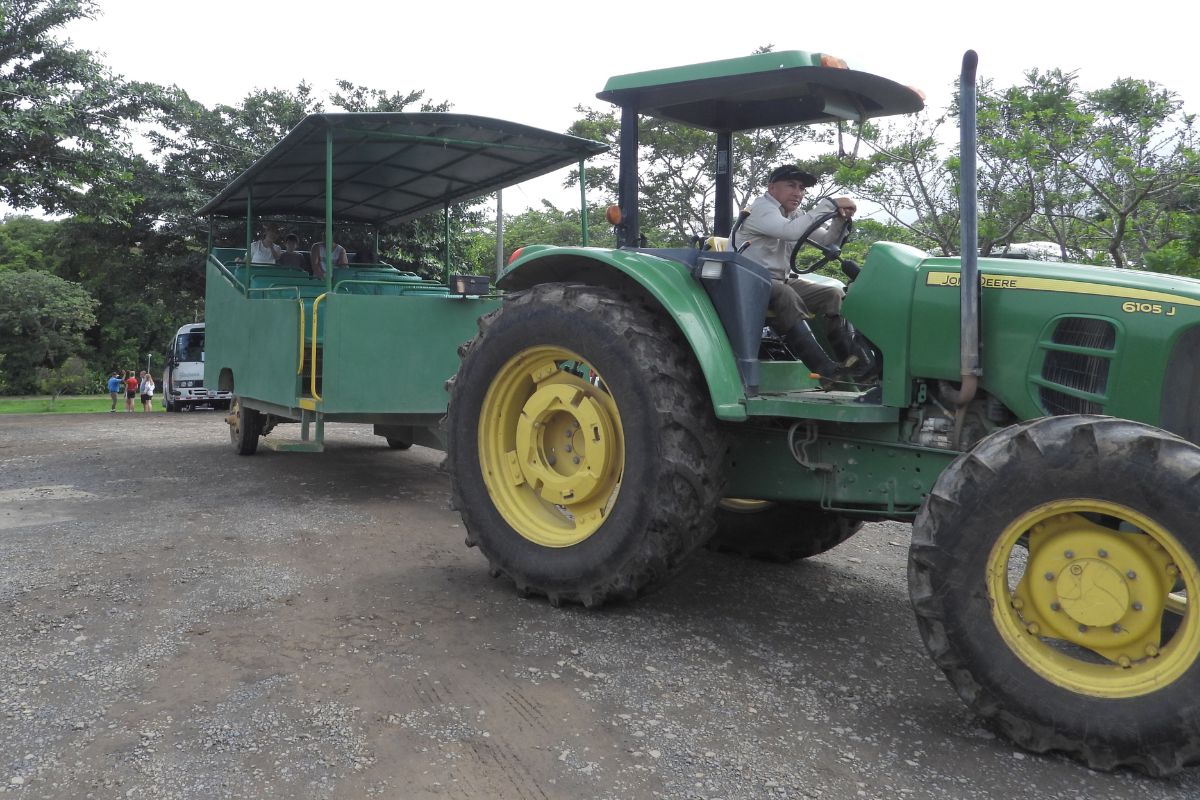 Start by opening your pores in the sauna with the heat of the volcano.
Then rejuvenate your body with a mud bath, letting the minerals work their magic.
Finally, unwind in the healing waters of the natural hot springs. Let the warm, mineral-rich waters soothe your body and soul as you take in the serene landscape and feel your stress melt away.
We have four different hot springs with different temperatures.
And there you have it, the complete breakdown of the Mega Combo Day Pass! We've covered every detail so you can make the most out of your visit. Rest assured, this day pass is truly one of the best and most comprehensive experiences you can have in Costa Rica. Get ready for a day filled with thrilling adventures, breathtaking landscapes, and unforgettable memories. Don't miss out on this extraordinary opportunity to immerse yourself in the beauty and excitement of Rincon de la Vieja's finest attractions.
Other activities in the area besides the Mega Combo Tour Costa Rica
1-La Leona Waterfall Adventure Hike
La Leona Waterfall in the Rincon de la Vieja volcano is by far the highest rated tour in the area. It offers an exceptional waterfall experience where you can embark on an adventurous hike, traversing rivers, canyons, and caves, to discover the breathtaking Leona Waterfall tucked away within a hidden cave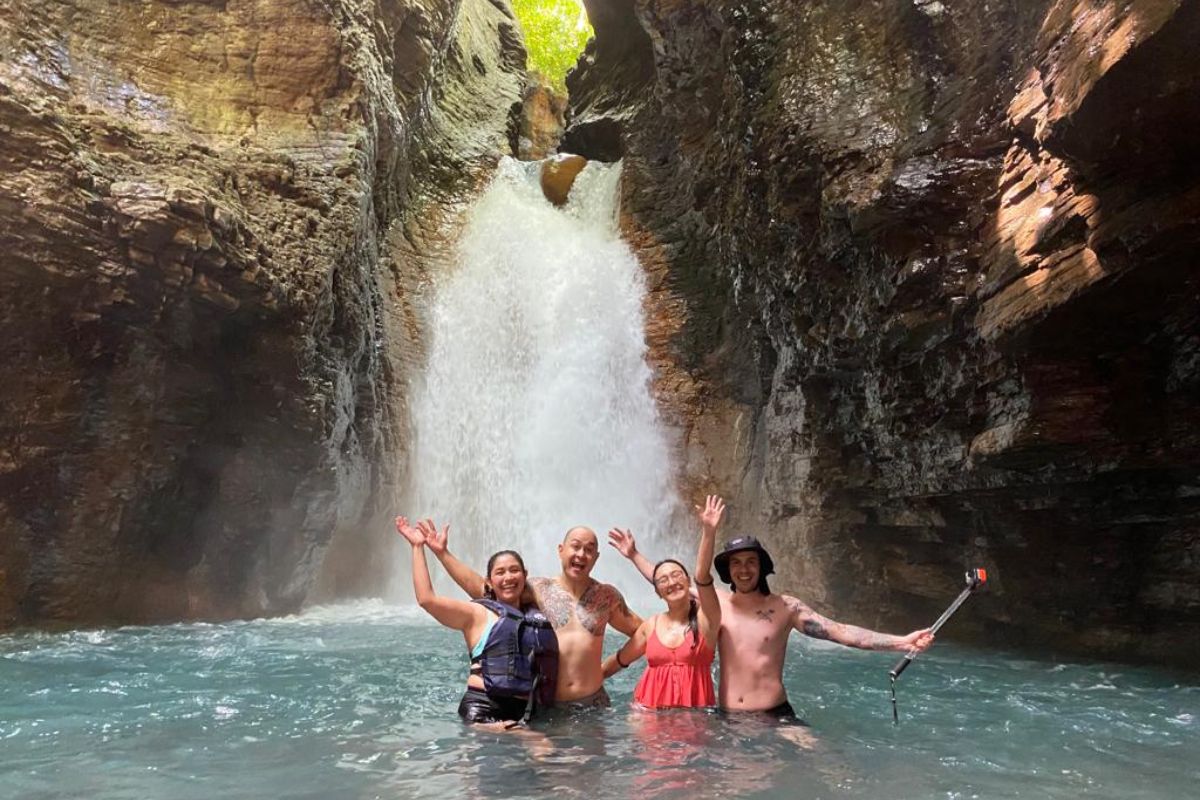 Join us for a thrilling river tubing adventure on a narrow, turbulent river with 4km (2.5 miles) of Class I, II and III rapids! Bounce and splash your way through endless fun and excitement with our specially-designed individual rafts that include handles and protective bottoms. You can combine this activity with La Leona Waterfall + River Tubing Combo Tour
River Tubing Summary
4 kilometers (2.5 miles) of Class I, II and III rapids along this narrow, turbulent river of crystal clear waters.
 
Duration: 1hr 30min
3- Las Pailas Trail Volcanic Activity Hike
Prepare to be amazed as you encounter bubbling mud pots and steaming geysers. These natural phenomena showcase the powerful forces at work beneath the Earth's surface. You can practically feel the energy in the air! Take your time to appreciate the fascinating sight of sizzling volcanic fumes and the vibrant hues of mineral-rich hot springs. 
Las Pailas trail, a captivating 3.5km (2.5 miles) loop nestled within the breathtaking Rincon de la Vieja National Park. Here you can see volcanic bubblig mud, volcanic lakes, small craters, volcanic fumes and sometimes wildlife along the trail. 
Summary
Distance: 3.5km (2.5 miles) loop
Time: From 2 to 3 hours
Hours: From Tuesday to Sunday (Closed on Mondays)